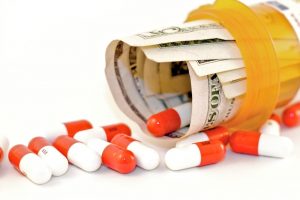 Part of my job as an insurance agent is to help clients select health insurance plans that best fit their needs.  I recently went through the process of selecting a new health insurance plan for myself.  I know I work with this stuff every day, but the process and the pricing were a bit overwhelming for this veteran agent!
I experienced website crashes, the website failed to take my payment, it created more than one application for me…. You name the problem – it happened!  It was a helpful learning experience for me.  Once the application was processed and all requested documentation was received by the carrier, I was able to create an online account for my plan.  My intent was to print a temporary identification card, but as I clicked around on their website for members, I was pleasantly surprised to find that they offered a wellness program that rewarded members for being proactive about their health.
Let me just stop for a moment and tell you how much I love freebies.  It's like the icing on the cake for me.  Like the best hot fudge topping you could possibly imagine for your ice cream sundae.  I digress.  I watched a few intro videos about the wellness program and was awarded points for doing so.  Next, I downloaded their app for my smartphone to track my meals, workouts, stress level, mood, and quality of sleep.  And bam – more points were sent to me for doing so!  I plan to let my points accumulate for a while so that I can cash them in for something fabulous. 
Have you checked to see if your health insurance carrier offers this type of plan?  Health insurance rates are expensive!  Take some time to utilize the features they provide you for the premium you are paying.  You can access documents online, sign up for a mobile app, or even create a wellness program.  Check with your agent if you're not sure what options are available to you.